TOTO
STATE THEATRE, EASTON PA
JUNE 2017
BY ALEXXIS STEELE
They say that music soothes the soul... There are some bands whose music you never grow tired of hearing ... That is the case with Toto...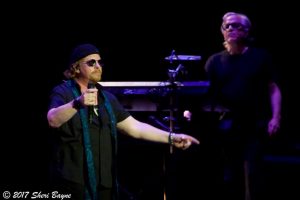 Almost four decades later, they prove at every show why we still love them so much. You can close your eyes and let the music bring you back to where you were at the time you first heard their songs play on the radio.
Toto is one of those bands we grew up listening to that sounds the same today as they did then, and keeps the structure of their songs intact.
My favorite Toto song- "Hold the Line" was surprisingly the second song of the evening, and got the crowd going early on in the show.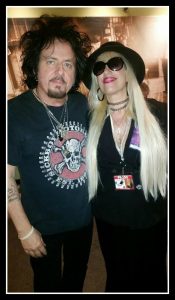 Guitarist extraordinaire, Steve Lukather, was the band's spokesperson for the show, and proved he earned his rightful spot in the music business when he played a cover of Jimi Hendrix's "Red House" that rocked the house!
One of the highlights of the show was when Steve introduced the many songs the band members had written for other artists. The list includes the hit  song he wrote for The Tubes- "She's A Beauty", Cheryl Lynn's dance hit- " To Be Real",  and Michael Jacksons song, " Human Nature", to name a few.
The band ended the night with two of its most notable and top hits, "Rosanna and "Africa", which had the fans clapping and singing along to it.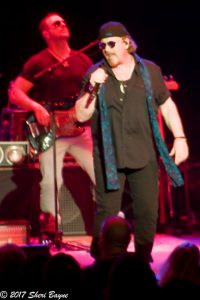 The State Theatre in Easton proved to be a more intimate experience at watching the band, rather than a larger venue. The crowd's appreciation of the band's performance made it evident that they gave their fans exactly what they wanted to hear, by their very vocal cheers, claps, and singing along to the music.
After the show, we hung out with Steve Lukather backstage, and did a Facebook Live  interview with him. Much to my surprise, we also ran into fellow rocker, Ted Poley, frontman for Danger Danger while we were there.
We look forward to seeing Steve and the band again when they get back to town as they celebrate their 40th Anniversary in 2018.  Until then, it's time to get out  the cd's and find out more about what Toto is doing at:
https://www.facebook.com/totoband
Alexxis