A bit about us
Steel Notes magazine is your source for what's happening on the local, regional, national, and international scene, with news, reviews, interviews.
We are a monthly national online publication, and digital magazine that covers everything newsworthy, in art, music, fashion, entertainment, & more.
We present interviews, videos and photos with national recording artists, plus music, concert, movie, and book reviews.
Also included will be regular monthly feature stories, local spotlights, what's happening now, special events, and shows.
Founded by Alexxis Steele, CEO Steel Media Group in February 2014.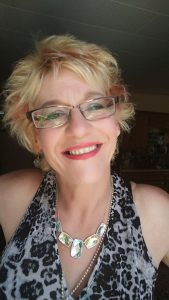 Josie is a Lehigh Valley, PA native who has been doing music reviews for steel notes magazine since December 2016. She is a firecracker of energy, no-fuss writer,and is our primary reviewer for local bands in the Lehigh Valley area. Josie does a great job promoting hard working musicians in the area. If you'd like to see why she is qualified to have this position take a look at her summary in our February 2017 issue of Steel Notes Magazine – pg. 74 sums it up.
In addition to her work at SNM, she is one half of "The Dynamic Divas". Partnering with the head diva, Alexxis Steele, the pair do a weekly live show in Allentown where they interview bands and showcase live performances. In addition, you can hear her on Steel Waves Radio at: www.steelwavesradio.com . Josie also acts as Business Development Manager for both companies and is your point of contact if you'd like to have your business featured in Steel Media's various platforms. She's always looking for innovative ways to grow the business and assist the music industry, and welcomes you to check out her Facebook page and comment on her reviews there. Josie welcomes you to bring on the feedback!
Besides her roles within Steel Media, Josie has 2 children, and is an employment recruiter in her day job. She lives in the Lehigh Valley with her daughter, Alexis Skye, and 2 cats, Romeo and Juliet.